Britain's Duchess Kate celebrates her 40th birthday with three striking new portraits that capture both Kate's intimacy and a timeless inscription, showing the Duchess of Cambridge hidden side.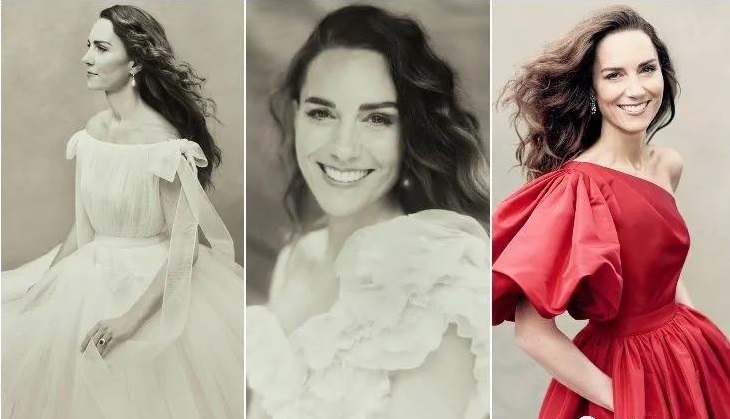 January 9 marks Kate's 40th birthday, and these stylish photos are a far cry from the pictures she's usually seen sitting upright, or surrounded by family.
A person familiar with the British court said: "From these three pictures, you can see three aspects of Kate's character."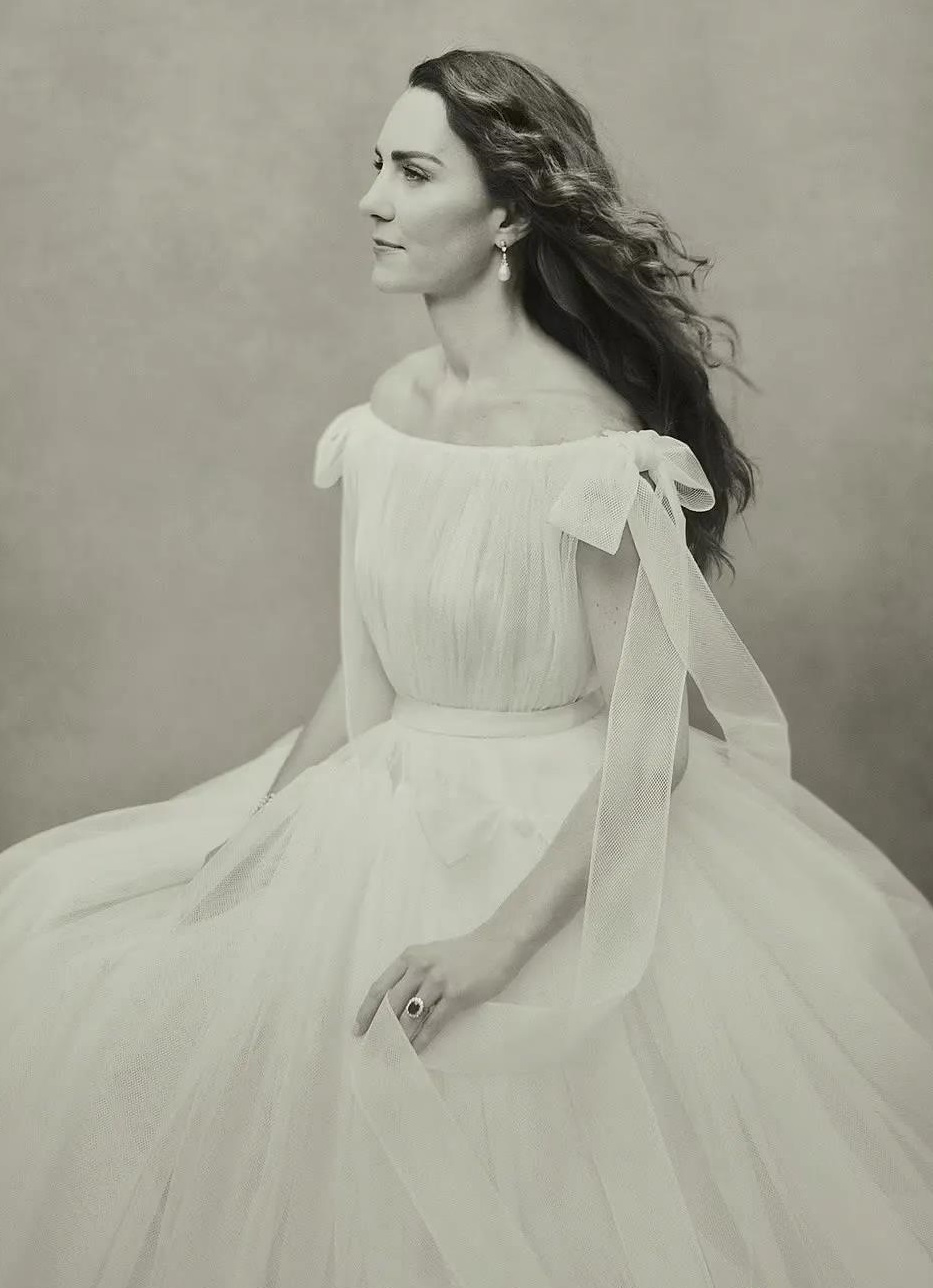 "She has a noble side — as you can see in the classic shot, looking out into the distance." In the profile portrait, she wears an engagement ring that once belonged to Prince William's late mother.
"She looks like a modern woman in her 40s in a red dress." In this striking color photo, Kate looks into the camera, her hands elegantly in the pockets of a one-shoulder red dress, Hair flutters over her shoulders.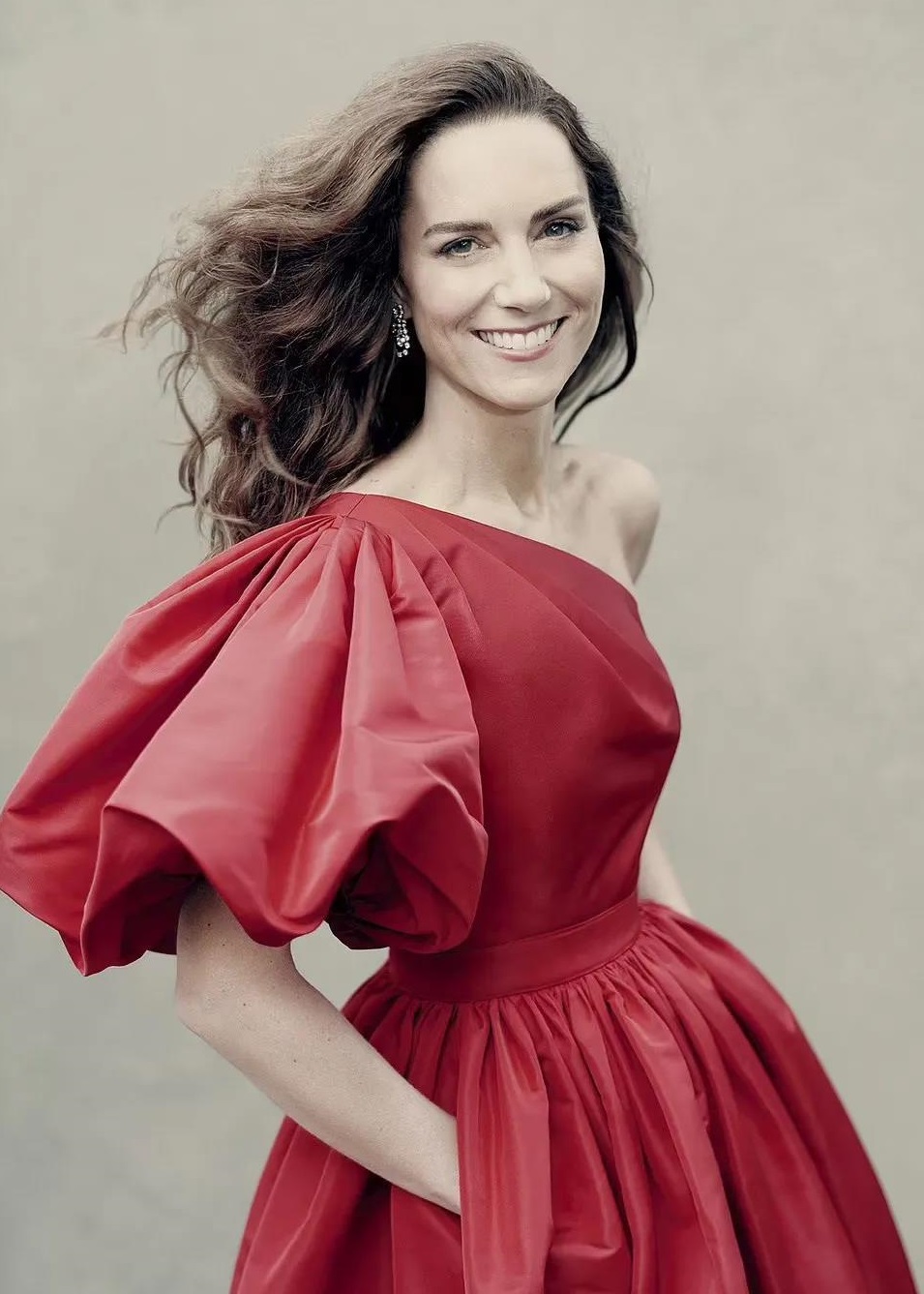 "There are also close-ups, showing a more intimate view of her. Her jewellery is limited to a pair of earrings, borrowed from the Queen's private collection - so her expression is the focal point."
In a black and white close-up, Kate looks straight into the camera wearing a recycled silk jacquard lace organza and tulle dress stitched from remnants of the McQueen collection.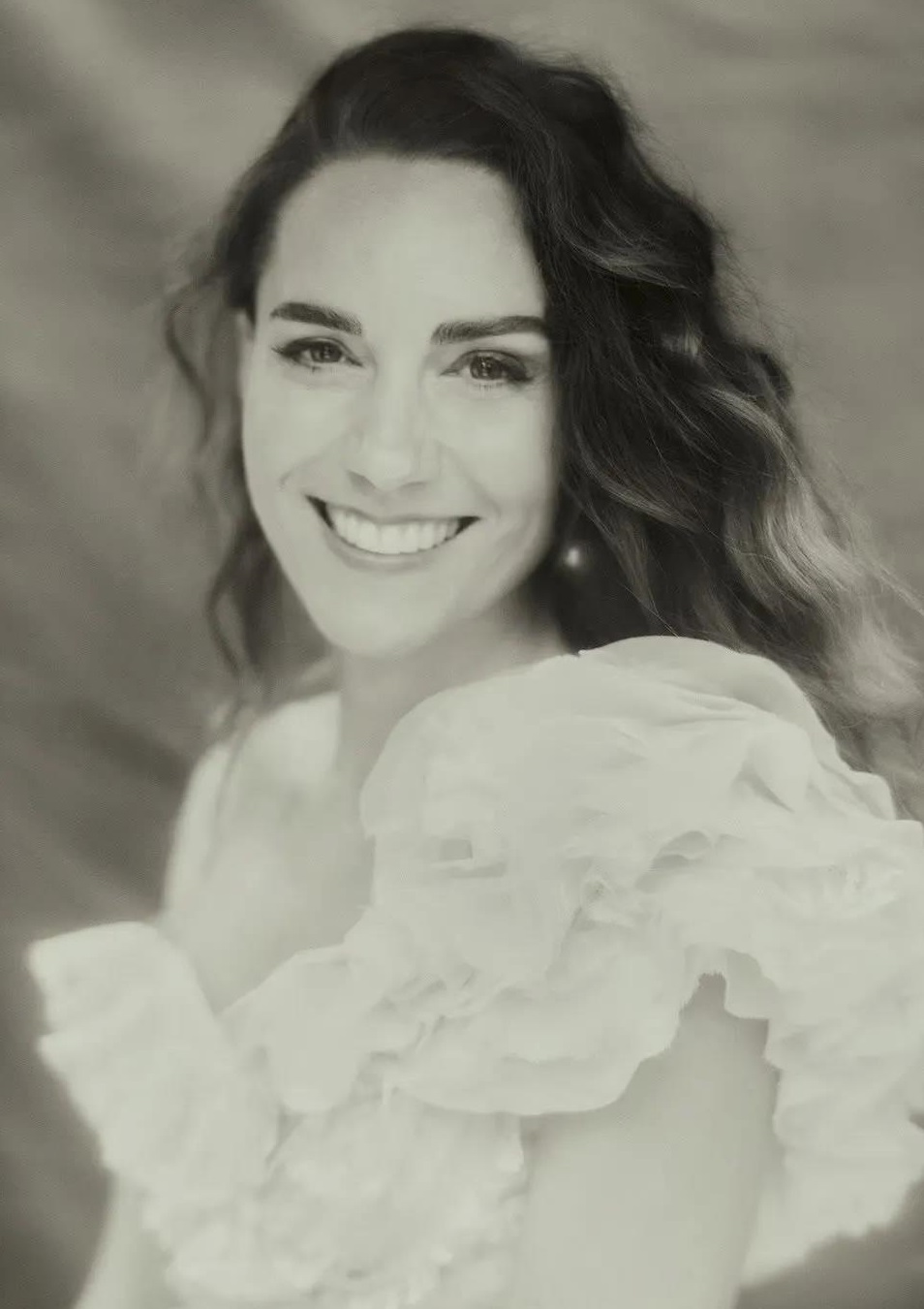 With her timeless Hollywood glamour, this set of stylized photos also shows Kate, who has stepped into her 40s, the charming side of the "queen" she will one day be. This is expected.