The second Fantastic Beasts And Where To Find Them movie is on its way, as we finally get another glimpse into the wonderful wizarding world of Harry Potter. But what can we expect? Here's everything you need to know about JK Rowling's next big film.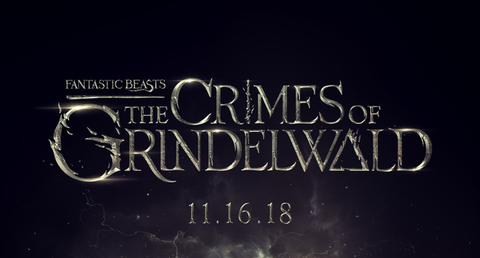 On November 17 2017, Warner Bros announced that the new movie will be called Fantastic Beasts: The Crimes of Grindelwald, and unveiled a teaser photo of the movie title.
Eddie Redmayne is returning as Newt Scamander, Katherine Waterston as Porpentina Goldstein, Dan Fogler as Jacob Kowalski and Alison Sudol as Queenie Goldstein. Carmen Ejogo, who portrayed the President of MACUSA Seraphina Picquery in the first film, is also returning.
You probably already know that Johnny Depp takes on the role of Gellert Grindelwald and Jude Law stars as a young Albus Dumbledore, but other new characters include Leta Lestrange (played by Zoë Kravitz), Newt's older brother Theseus Scamander (played by Callum Turner), Credence Barebone (played by Ezra Miller) and an unnamed woman played by Claudia Kim.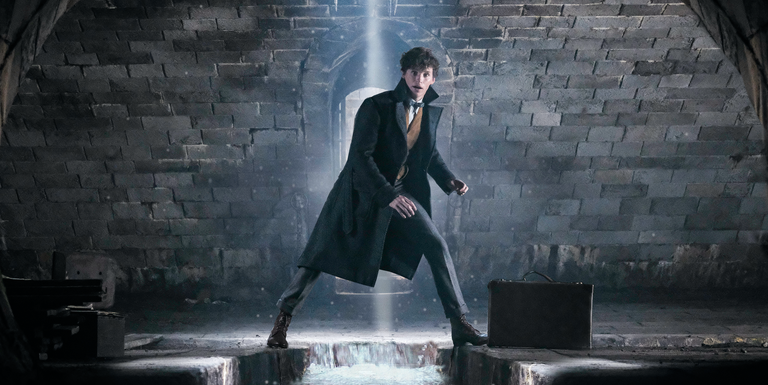 The official plot synopsis reads:
"At the end of the first film, the powerful Dark wizard Gellert Grindelwald (Depp) was captured by MACUSA (Magical Congress of the United States of America), with the help of Newt Scamander (Redmayne). But, making good on his threat, Grindelwald escaped custody and has set about gathering followers, most unsuspecting of his true agenda: to raise pure-blood wizards up to rule over all non-magical beings.
In an effort to thwart Grindelwald's plans, Albus Dumbledore (Law) enlists his former student Newt Scamander, who agrees to help, unaware of the dangers that lie ahead. Lines are drawn as love and loyalty are tested, even among the truest friends and family, in an increasingly divided wizarding world."
OH IT SOUNDS SO GOOD, doesn't it?